The Personal Video Database To Be Proud of!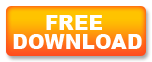 Movies make our life better, much more exciting. Movies are a great source of inspiration for many of use. No wonder that people today have lots of movies in their home libraries. Some of them are real video buffs and the number of films in their collections is beyond any reasonable level, though still growing... Those "weighty" collections desperately need reviewing and organizing. Well, it's clear - the larger collection the harder it is to organize it! It's boring. It's complicated. It's time-consuming at last. Still some video lovers manage to combine a gigantic personal video database and an ideal order in it! Their small secret is movie organizing software. Let's see what is so special about it.
Firstly, such software does all the things automatically and therefore saves loads of time! Look, the only thing you do is enter the movie title, all the rest is done by the program. It has an instant access to fantastic online video databases and picks up all the needed info. So, in your personal video database you get the name of director, year of release, genre, rating, studio, a brief summary of the plot, etc. Just full info about the movie in one easiest step! By the way, you may even avoid entering the movie title, if you get a barcode scanner, or if you keep all your videos on the hard drive, just use the option "Scan drive for movies" and all videos will be added. The software even allows you to start your movies right from it. Very impressing, isn't it?
Secondly, if you want your personal video database to be something really special, you need to personalize it to the maximum! To do that, you've got all the chances! Astonishing view modes are the first thing to try, Virtual Shelf mode being one of the favourites! Next, there are many templates available and you may choose the one to your taste! Many users prefer to add their own marks and flags to add more categories or something. Printing your collection is another option that makes your video library something of a kind. It's up to you to choose which info to include in the movie cards, what cover size you need, etc.
And one more point to mention which I just love about my personal video database - Names Directory. You see it's a sort of a huge collection of human lives - actors' and directors' biographies to be exact. So, if you want full info about the cast of your movies - there's nothing easier! One mouse click and you've got it! You know it's like program within a program. Also there's Friends Directory and a loan manager which together make sure that all your videos are safe at home, not somewhere else! It's just great!
These are just a few things about All My Movies, the award-winning personal video database, many more are waiting for you to try them! :) Don't hesitate and get a great experience today!